Escape the mysteries of Forgotten Hill in a thrilling point and click horror game.
You find yourself lost and alone, on a cold November night, in the woods close to Forgotten Hill village, no lights and no cell phone signal. Maybe you can find some help in that house up on the hill… if you manage to survive and escape!
Forgotten Hill: Fall has been sponsored by ArmorGames, site-lock licenses available.
Forgotten Hill: Fall is also on mobile: check it out!
Contact me if you are interested and for any furter information.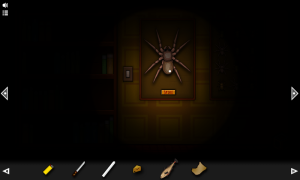 Here you can enjoy a Video Walkthrough for Forgotten Hill: Fall: