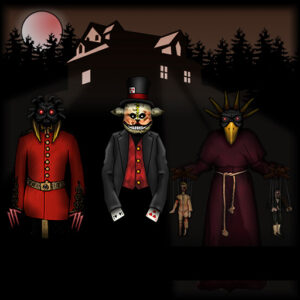 Are you ready to move your First Steps in Forgotten Hill again?
Let's follow Mr. Larson's first steps in the dreadful town of Forgotten Hill, starting from that cold November evening, passing through the horrors of the Puppet Theater, till his escape from the Surgery Clinic of Colonel McMillan.
Forgotten Hill First Steps includes the first original Forgotten Hill games (Fall, Puppeteer and Surgery) with new visuals, joined together by new content, new puzzles, new locations and some hidden secrets…
Come and move your First Steps on Steam, Google Play and the App Store!